Congratulations, Class of 2017!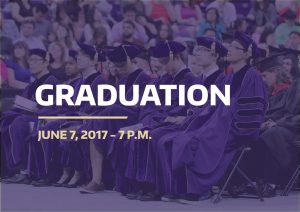 Although you are finishing one chapter in your UW electrical engineering education, the boundless knowledge and strong foundation you have built will follow you. It will follow you through the challenging, yet rewarding careers that lie ahead. The graduation ceremony is a time to celebrate your achievements and celebrate your bright futures. Congratulations, UW EE Class of 2017!
Where
Hec Edmundson Pavillion (Hec Ed)
3870 Montlake Blvd NE
Seattle, WA 98105
Please view our campus map.
When
Doors open at 6:00 p.m.
Procession begins at 7:00 p.m.
Ceremony concludes at 9:00 p.m.
Graduation Speaker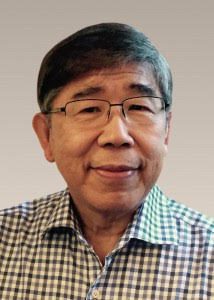 Dr. George Huang
CEO and Chairman of FutureDial
We are pleased to announce that UW EE alum Dr. George Huang (Ph.D. '73), CEO and Chairman of FutureDial, will be this year's graduation speaker. For more information on Dr. Huang, please visit the department's news release.
Tickets
Tickets are not required for the 2017 ceremony.
Registration
The registration deadline to participate in the 2017 ceremony is May 26. Please register through our online registration form.
Cap and Gown
Cap and gown are optional at the UW EE graduation. They may be purchased through the Registration/Order Form, May 3-21.
Disability Services
Parking
Students need to contact the Office of Ceremonies to make arrangements.
Guest seating
There will be volunteers/staff at the front doors, who will provide directions and assist your guests with disability seating. Hec Ed is an arena, so there are plenty of wheelchair accessible seating areas.
Photographs
Your family is welcome to take photos during the event. We ask that family members remain in their seats and do not approach the stage to take pictures, as we will have a professional photographer. The professional pictures will be available on the photographer's website following the graduation ceremony.
Parking and Lodging
Parking
We recommend paying to park in the E19, E12, E1 or triangle parking garage (view map).  The Link light rail is also a great alternative to avoid paying for parking and dealing with traffic.
Lodging
There are many lodging options around the UW campus and in Seattle. Please view the UW Transportation and Lodging page for more information.
Strollers
Guests should ask attendants for directions to the appropriate seating area.
Restrictions
No balloons are allowed into Hec Ed.
7:00pm–9:00pm, Wed, Jun 7th, 2017