Karl F. Böhringer received his Diplom-Informatiker degree from the University of Karlsruhe, Germany, in 1990 and both his master's and Ph.D. degrees in computer science from Cornell University, Ithaca, NY (1993 and 1997 respectively). He was a visiting scholar at Stanford University (1994-1995) and a postdoctoral researcher at the University of California, Berkeley (1996-1998). He joined the University of Washington in Seattle in 1998, where he is Professor of Electrical Engineering and Bioengineering and Director of the Washington Nanofabrication Facility and the National Nanotechnology Infrastructure Network site. Böhringer has held visiting faculty positions at the Universities of Tohoku, Tokyo, Kyoto (Japan), São Paulo (Brazil) and École Polytechnique Fédérale de Lausanne (Switzerland). His research interests include microelectromechanical systems (MEMS), manipulation and assembly from macro to nano scales, microfluidic systems for the life sciences and microrobotics. He has created multi-batch self-assembling systems, massively parallel microactuator arrays and a walking microrobot.
Representative Publications
Chang-Ching Tu, Ji Hao Hoo, Karl F. Böhringer, Lih Y. Lin, Guozhong Cao, "Red-Emitting Silicon Quantum Dot Phosphors in Warm White LEDs with Excellent Color Rendering", Optics Express, 28 January 2014.
Çağdaş Varel, Yi-Chun Shih, Brian P. Otis, Tueng S. Shen, Karl F. Böhringer, "A wireless intraocular pressure monitoring device with a solder-filled microchannel antenna," Journal of Micromechanics and Microengineering 24(4):045012, 25 March 2014.
Ji Hao Hoo, Kwang Soon Park, Rajashree Baskaran, Karl F. Böhringer, "Template-based self-assembly for silicon chips and 01005 surface-mount components", Journal of Micromechanics and Microengineering 24(4):045018, 25 March 2014.
Kwang Soon Park, Cagdas Varel, Ji Hao Hoo, Rajashree Baskaran, Karl F. Böhringer,"3D integration using self-assembly at air-water-solid interface." IEEE Journal of Microelectromechanical Systems 23(3):579-584, June 2014, DOI: 10.1109/JMEMS.2013.2291235.
Hal R. Holmes, Karl F. Böhringer, "Transporting Droplets through Surface Anisotropy", Microsystems & Nanoengineering, Nature Publishing Group 1:15022, 28 September 2015, doi:10.1038/micronano.2015.22.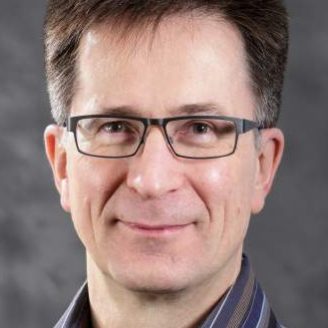 Research Areas and Labs
Affiliations
Education
Ph.D. Computer Science, 1997
Cornell University
M.S. Computer Science, 1993
Cornell University
Dipl.-Inform., 1990
Karlsruhe Institute of Technology