Rania Hussein joined the department of electrical engineering in June of 2018. She has an established work experience in higher education to fulfill her passion of teaching and mentoring students. She has
developed and taught courses at all levels in electrical engineering and computer science throughout her career and mentored many students who have become established professionals in the industry. She worked as a research engineer at the Walt Disney Company where her focus area was data mining and sentiment analysis of the social web as well as exploring gamification to increase web presence and
customer engagement. Hussein's current research interest is on embedded systems, image processing, and machine learning. She has a strong record in leadership serving as a board member or executive director in local non-profits to promote diversity and the social/educational development of women and youth. Currently, she is the founder and chair of the "Many Cultures One Community (MCOC)" of the Muslim Association of Puget Sound (MAPS), an initiative that promotes diversity and inclusion through art, culture, and history. She has experience in starting new programs and initiatives as well as marketing, fundraising, and public relations. In 2017, she promoted the idea of offering a night final exam to accommodate the students who observe Ramadan while providing the same accommodation to all students. An idea that received extensive media attention at the local, national and international level and resulted in a change of policies to officially adopt this accommodation at UW-Bothell effective 2018.
Hussein has a strong record of high ratings from her students in the courses evaluations and was a finalist for the distinguished teaching award at UW-Bothell in 2017.
Research Interests
Embedded Systems, image Processing, Machine learning, human-machine interaction.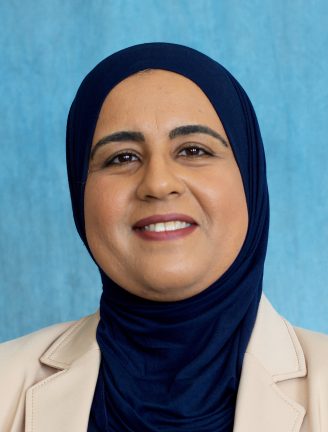 Affiliations
Education
Ph.D. Electrical Engineering (with emphasis on Computer Engineering)
Old Dominion University
M.S. Computer Science
Old Dominion University
B.S. Computer Engineering
Arab Academy for Science and Technology