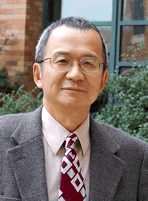 Professor Leung Tsang has been elected to the Washington State Academy of Sciences (WSAS). Tsang is one of 35 members elected this year by the WSAS in recognition for his "distinguished and continuing scientific achievements."
The new members will be inducted into the WSAS at the fifth annual meeting at the Museum of Flight in Seattle, WA on September 20th, bringing the total number of active members to 184.
Congratulations Leung!
More Information
UW Today article
Washington State Academy of Sciences
Leung Tsang's faculty page
Laboratory of Applications and Computations in Electromagnetics and Optics